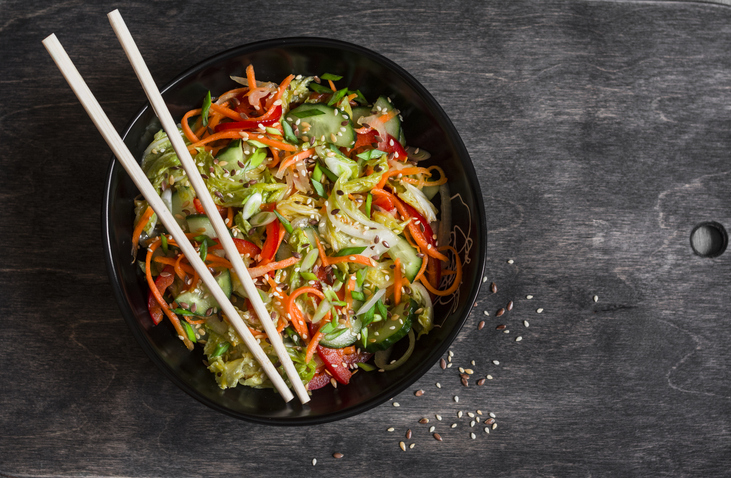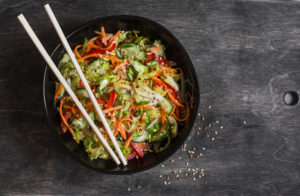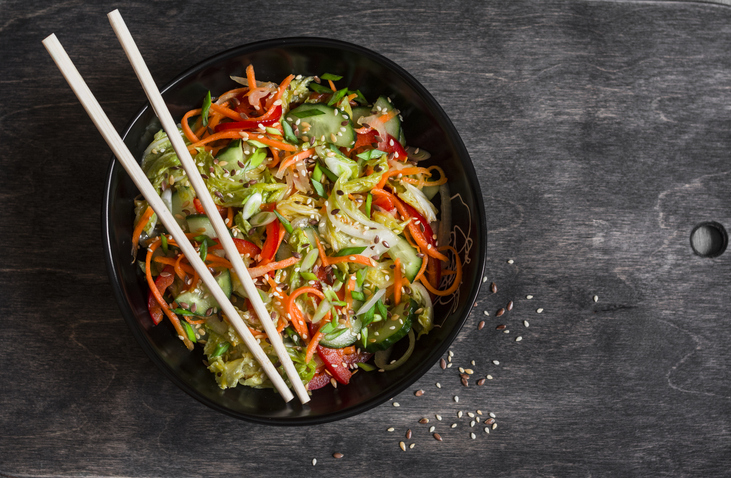 An easy salad dressing that complements a variety of vegetables and salads.  
You'll Need
10 Tablespoons olive oil
2 Tablespoon sesame oil
1/4 cup seasoned rice vinegar
2 Tablespoons soy sauce
1 Tablespoon toasted sesame seeds
1 Tablespoon (or less sugar), we encourage you to start with less and know you can always add more.
Directions
Mix all together.